I have seen a number of original 550s in the flesh and also studied thousands of photos of others, finding something new each time I look. I am always drawn to the detail of the cars and find them most fascinating, even down to the welds on the chassis which seem remarkably consistent.
One body element I get a lot of reference requests for is the engine pan that is a louvered sheet of aluminium that runs the length below the engine bay. Surprisingly, it does not look like all 550s were fitted with the pan, based on early race photos. It might have caused wind flow or engine cooling issues, but like everything Porsche, it was designed to be very purposeful, not just fitted to keep the dirt and stones out from the road beneath.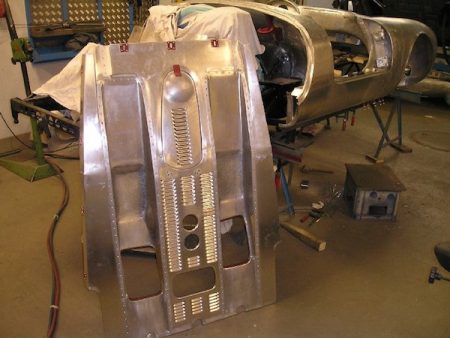 The piece is very technical in design to incorporate the cooling via the louvers, a hole to service and drain the oil and channels to run and fit the four-to-one exhaust system with duel mufflers. Some even had a removable section for easy access to the transmission. They were all painted the same as the body colour and mounted with removable fasteners for removal or replacement.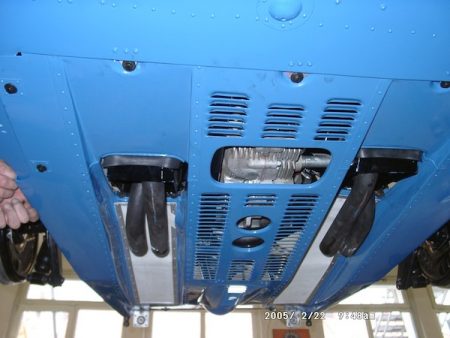 Recently with a number of Spyder restorations, the coach builders are spending the time to get the details right, which is important based on the current value of these cars. As I have a vast reference library of parts and builds, I am happy to assist anyone in the restoration process to get the car period correct.