As Porsche produced around ninety 550 spyders, each one has its own distinct history. It was my intention to publish both a race history and a concise provenance of each car, but this kind of research reveals some dark pasts associated with many of these spyders. Some have highly modified chassis frames from days when they had been transformed into customised race cars by their owners, some are totally rebodied, some are fire cars, some are death cars, some are very questionable regarding their originality or matching numbers like engine and transmission and then you consider the quality of each restoration…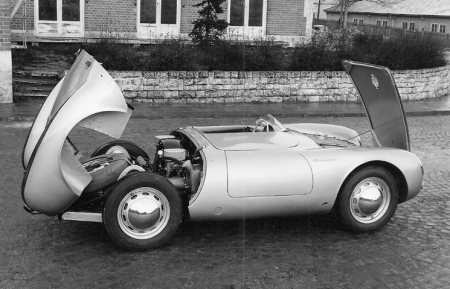 With early racing Porsches, similar to other early racing marques, over the years the owning of these cars has become very much an investment or retirement fund, compared to the days when these cars were just collectables and often raced. 550 spyders are averaging €4 million give or take based on the current financial market and a complete provenance of these spyders can add up to 10% of the value of the car. I have an extensive database on the provenance of each of the spyders built and happy to share each with the current owners. As much is at stake, and some owners are unaware of the true provenance of their spyder, it is best not to expose them here.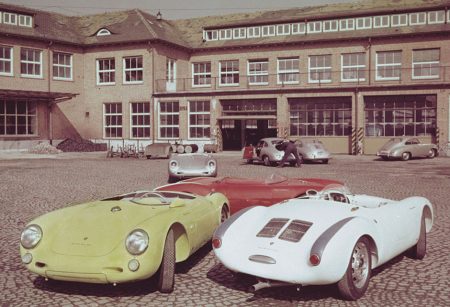 The race history of some of these cars are also incomplete and currently a 'work in progress'. Reference books like the Sprenger / Heinrichs 'Carrera' is an excellent race resource, but when examined carefully, it has many discrepancies where drivers, races and chassis numbers are incorrect. The authors have been made aware of many of these, but unfortunately after the passing of both authors it is less than likely that a second edition of this book will be published with the verified corrections.
Below is a database of all 550 spyders with both vintage racing and current photos where available.