Not a common occurrence back in 1955, but with the recent dominance 550 spyders were making on European tracks, Porsche saw the opportunity to air freight a Porsche spyder 1500RS, serial number 550-0030 to Caracas, Venezuela for the first time to race there – the Porsche factory called this effort 'Operation Caracas'.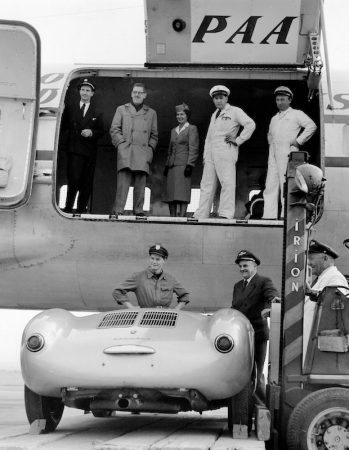 This Werks factory team car was flown to South America for the Sportscar Grand Prix of Caracas. Huschke von Hanstein drove the car in the race and managed an 8th place finish against much more powerful competition of Ferrari, Gordini and Maserati. This spyder was later sold in Caracas to a privateer but not heard of for many years. The car resurfaced in Florida in 1963 at a used car lot after Juan Montalvo of Belle Glade traded it in for a Ford pick-up truck.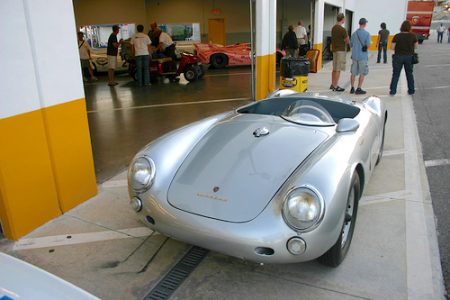 It was then bought by Brumos' Bill Benecker in 1964 and raced successfully throughout the decade before being restored by Carrera Motorsport back to its original condition. It is still in the Brumos collection and exhibited regularly. As a tribute to Huschke von Hanstein, the car bears licence plates with vanity plates  'Huschke' on them.