From paddock to passion…
Type550.com has evolved from a passion to document the first race car produced by Porsche, which could ultimately be driven to the track, raced and driven home. The grass-root racing of the 1950s saw the Porsche 550 dominate both endurance and short course racing around the world. From the paddocks surrounding airforce bases and local tracks to the restoration, display and racing of these spyders today, this site will pay homage through this unique journey.
With only 90 documented Porsche Type 550s built between 27 October 1952 – build #550-01 and 29 June 1956 – build #550-0090, this site is created to research the history and production of each individual build. This model became the cornerstone in Porsche's racing success, continuing with the production of the purpose built track car, the 550A which was an evolution of the RS with a birdcage like space frame chassis and modified lighter body shape. By the time the 550A ceased championship racing after the 1958 season, it had not just established the 550 as a legend, but it had also begun to mould the future of the Porsche marque.
With years of research and the acquisition of my own McRae built 550 Spyder, which has been restored to original period detail, this site has evolved to bring together the ultimate 550 resource to share with other Porsche 550 enthusiasts. It is a portal to collect both current and historical information about all 550s.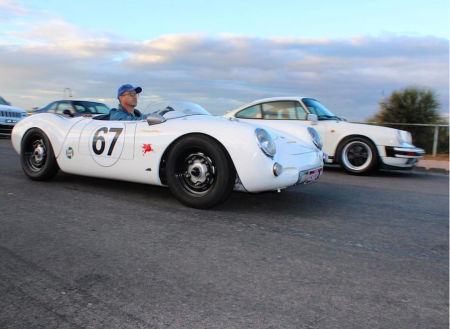 Every day I find something new about 550s through a network of knowledgeable individuals. There is still an untapped source out there like yourself who might be able to help me add another piece to this complex puzzle such as identifying all 90 original 550s or expanding on each one's racing accolades and provenance. In addition to the 550, I also have researched extensively the proceeding 550A model, so if you have anything to share, I am happy to reciprocate with the information I have.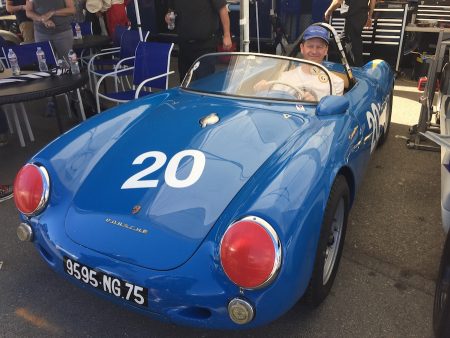 You can find us also on Facebook and Instagram which features the latest news about 550s including auction results, exhibitions and rallies updated as they happen along with posts featuring original historic racing of the spyders in the 1950s.
Andrew Hosking