The 550 spyder has always been included in the all time top ten most desired cars. For me, when I saw my first spyder in the flesh, I knew one day I would have to own one. The chances of possessing one of the original 90 cars built was pretty slim, but as the legend lives on in some beautifully hand crafted replicas, it became obtainable.
The design is one of perfection and beauty, from its purpose built race design simplicity to the aerodynamic designed aluminium body. It is such a small car with such a big presence and proved itself as a threat to even the V8s that dominated the world circuits of the fifties.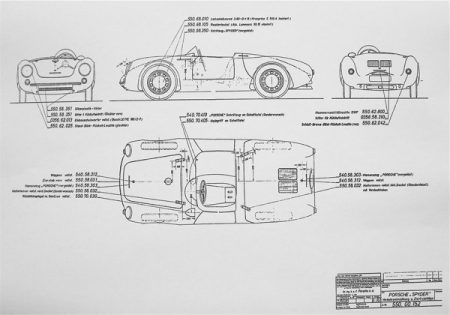 You need to be a master of origami to fold yourself to fit in the cockpit, and your head sits above the small plexiglass wind deflector which gets a blast of whatever the weather can dish up, but they are the traits of the car you forgive and accept. The original type 547 quad cam engine was extremely temperamental requiring hours for a skilled mechanic to tune it and create the distinctive exhaust note the spyders and renowned for.