The Goodwood Revival is one of the world's most popular motor race meetings and the only United Kingdom event which recreates the golden era of motorsport from the 1950s and 1960s. The three-day festival held each September at Goodwood Circuit attracts road racing cars that would have competed during the circuit's original period from 1948 to 1966. The circuit is most famous for the Goodwood Nine Hours race, and the celebrated Tourist Trophy sports car race.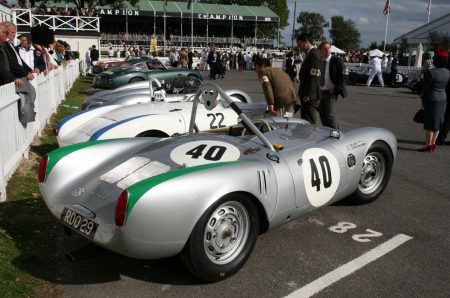 The event is defined by its period dress code with tweeds and trilbies for men, furs and frocks for the ladies and many come dressed in period military attire. Both on the track and concourse lawns out front of the house, is a diverse mix of both rare and priceless cars, driven by champions past and present, competing for the most coveted trophies in historic motorsport, including the St Mary's Trophy presented by Motul, and the Royal Automobile Club TT Celebration.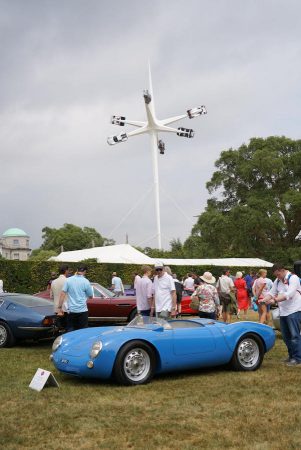 With the likes of Stirling Moss leaping into his 550 ride on the day for the Le Mans style start, the 550 spyder has continued to return to the Goodwood track to race in this current day event.