In 1954, the latest iteration of the 550 spyder customer car went on display at the 1954 Brussel Salon. Referred to as the 'Buckelwagen' by Porsche engineers, it translated to 'hunchback car'. It was chassis number 550-06, with a high rear deck head-faring behind the two comfortable seats, which gave it its nickname.
There was a total of three configured 550 prototypes with the buckel fitted, 550-06, 550-07 (originally built as a factory test and endurance race practice car) and 550-09 fitted also with a hard top, was used by factory drivers Hans Herrmann and Richard von Frankenberg as a demonstration car to assess potential Swiss driving school students to join the Werks' factory team. There are also some photos showing 550-04 (with a fixed rear) with a buckel addition.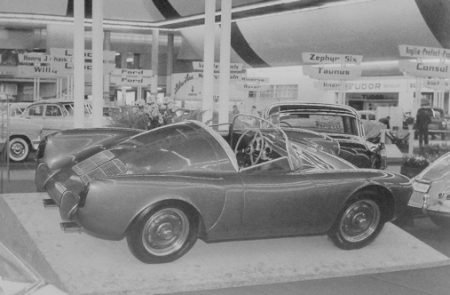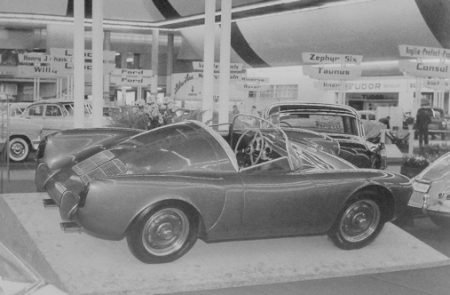 Designed with a full glass framed windscreen and tapering side windows above the doors, with rigorous testing, it was proven to be more aerodynamic than previous designs. Other unique racing style features on some of the prototypes was Rudge knock-off wheels and the option of a removable hard roof, but most importantly, the introduction of the hinged rear clamshell which allowed easy access to the engine instead of through access doors found on the previous models. The four camshaft type 547 engine produced 110bhp at 7000 rpm, which gave the car a max speed of 225km/h (140mph). After the win of the 1954 Mille Miglia by 550-08, 550-09 with its buckel was put on display at Porsche dealerships across Germany and Austria with the race number 351 livery to entice buyers to own a race winning Porsche 550.