550-0081 was completed in April 1956 with silver paint, red darts and black interior, fitted with engine # P90090. The following month, it was entered into the 1000 km Nurburgring by new owner William Buff and co driver Gottfried Kochert. Buff was from the US and this was his first recorded race in any car, which unfortunately didn't do well as he had to retire early.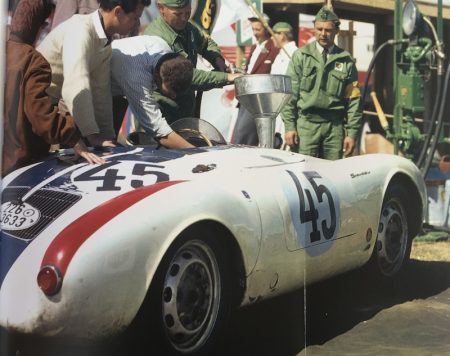 At some point the spyder was repainted white with two blue GT stripes down the middle and red darts on the rear fenders. Buff raced extensively throughout Europe plus Sweden and Denmark at many GP events with class wins at most of them. Late 1957, the spyder was exported to the US for Porsche mechanic Vasek Polak who raced at Paramount Ranch, Phoenix Valley and Stockton and also enlisted veteran driver Jack McAfee to get behind the wheel in 1958 at both Stockton and Riverside races.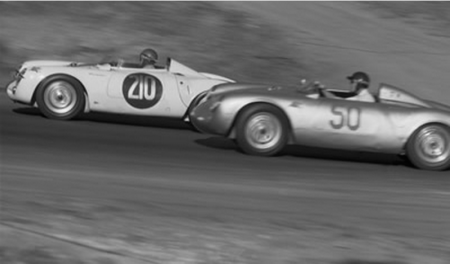 Although there is a gap in the racing history, Dave Wolin from Canada raced 550-0081 at a number of local events including Harewood in 1966.