550-0051 left the Porsche factory on the 30th June 1955 to be delivered to the French distributor Sonauto, finished in French blue paint with white darts and tan interior. It was fitted with engine # P90047. The spyder was ordered by well-known French racing driver Gustave Olivier, who wanted to use the car mainly for racing purposes, so the frame was modified to a high rail design with extra bracing to reinforce the frame.
550-0051 had been manufactured by end of May 1955, and participated in the 24 hour Le Mans race as a training Werks car on the 11th June 1955, which was 10 days before the car was actually delivered by Porsche itself. The spyder was silver in colour with no race number allocated in the parade before the race, but had the replicated #37 livery during the race.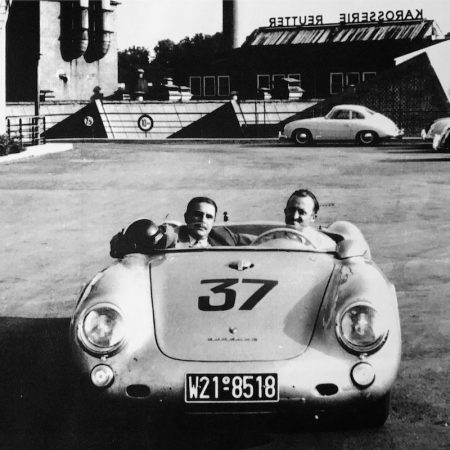 On the 17th August, Olivier entered the Liege-Rome-Liege race in Italy with the spyder fitted with a large rally style windscreen and spare strapped to the rear deck.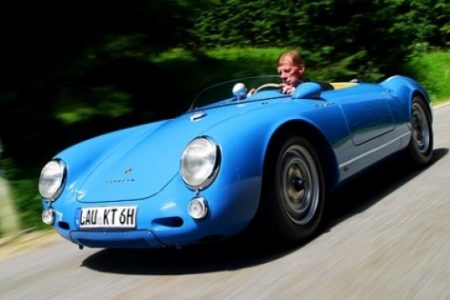 It is believed the spyder was sold to Belgium driver Alphonse Romedenne who raced it at the Ardennes Circuit in 1958 and at the 12 h Huy International up until 1963.