550-0047 was completed at the same time as the other two Werks spyders in May 1955. With engine # P90051 and painted in German racing silver with green darts so the pit team could tell which spyder it was on the track, the spyder was prepared by the racing team.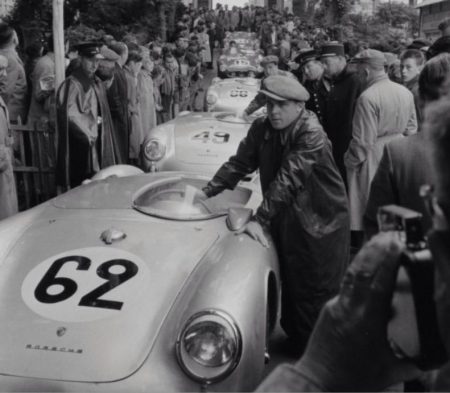 550-0047 had quite a distinguished racing career piloted by many of the racing greats at the time like Helm Glockler, Richard von Frankenberg, Stirling Moss, Jack McAfee and Ruth Levy. For the June LeMans race it finished 3rd in class and 6th overall piloted by Helm Glockler and Jaroslav Juhan. After races at the 500 km Nurburgring and Berlin GP, the spyder was sold to John Edgar in the US after winning 1st place at the 1956 Sebring 12 hour race. Edgar who also had Ferraris in his team gave McAfee the opportunity to race this nimble car around tracks like Pebble Beach and Cumberland. Together with Skip Hudson and Ruth Levy, the team became a powerhouse on the West coast with many victories.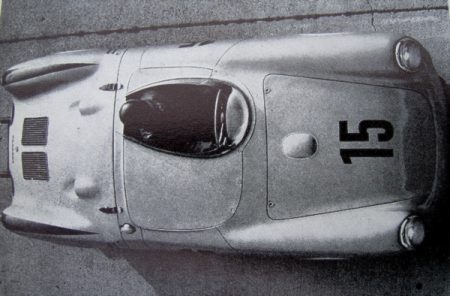 Stan Sugarman bought the car off Edgar in late 1957 and raced it in Los Angeles and Palm Springs.