550-0079 was completed on the 2nd February 1956 which was a red spyder with white darts, beige interior and fitted with engine # P90080. It was used for a promotional photo shoot outside the Porsche factory showing the range of colours the 550 spyders came in.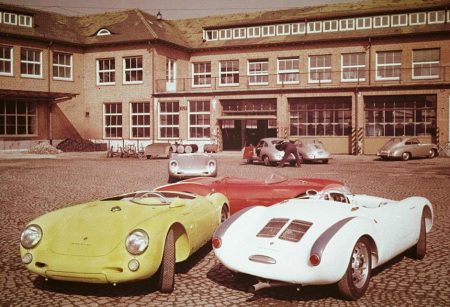 Shortly after, the hood was painted white for its new Swiss owner Rita Rampinelli who was a pioneer in female motorsport. She first entered the spyder in the June 1956 Saint-Ursanne-Les Rangiers race.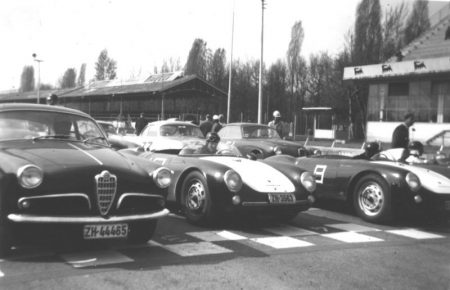 By September she had sold the car to Heinz Schiller who raced it at Avus, Monza in Italy and a number of Swiss races before it was bought in mid 1958 by fellow member of the Ecurie LaMeute based in Geneva, Edouard Margairaz who raced it at a number of hill climbs in Switzerland over the next couple of months.