550-0077 was completed in January 1956 and finished in silver with blue darts, blue interior and engine # P90084. Porsche displayed the spyder at the Brussels Salon Auto Show in February before it went to its new owner Christian Goethals who raced it at the Spa-Francorchamps, GP Berlin in May finishing 3rd in class. The spyder was set up by the Werks team for racing with additional features as the high rail frame, 60mm brakes and an external oil tank filler.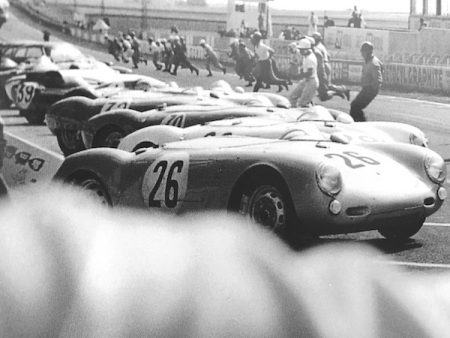 Goethals raced the spyder at Major endurance races throughout Germany and France such as the 1000 km Nurburgring, 12 h Reims, Solitude and the Berlin GP at the Avus  track with many class wins and second places.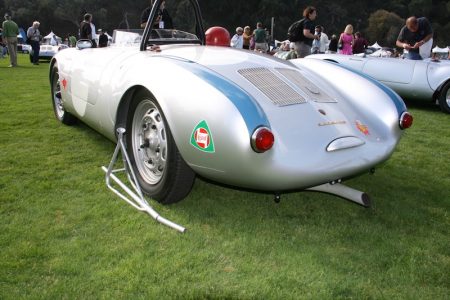 In October 1956, Porsche prepared the spyder to be shown at the London Auto Show.