550-0067 was completed on 29 September 1955 as a French spyder finished in blue with white darts and beige interior and was fitted with engine # P90072. The car was delivered on the 11th November to the French dealership Sonauto but was displayed at the Paris Auto Show on the 6th October beforehand to promote the spyder as a customer car on the Porsche stand.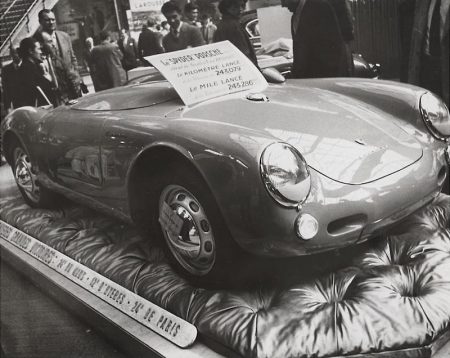 Auguste Veuillet who owned the Sonauto dealership kept the spyder for racing with the first recorded race in June 1956 at the 1000 km Monza where Veuillet and co driver Claude Storez finished 4th. The spyder was also entered into the 12 hour Reims race and the July 1956 Le Mans race in France with Storez and Polensky driving, but unfortunately did not finish the race. 550-0067 was entered into a number of French and rallies and tours up until mid 1958.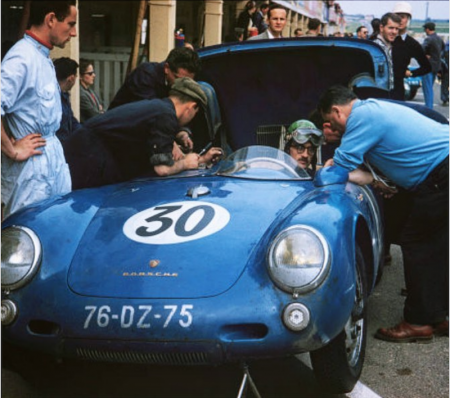 It is believed that the spyder was sold to Jean Behra soon after, but there are no documented races to show the spyder was raced by him.