550-0034 was another French delivered 550 spyder with blue and white darts on the 23rd April 1955 with engine #P90033. The first owner was Gonzague Olivier who raced it in the May 1955 Spa-Francorchamps GP in Belgium finishing 2nd.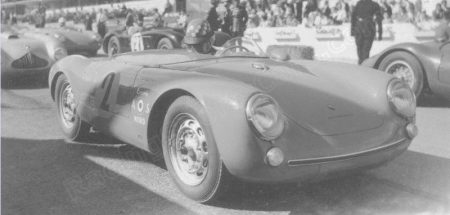 It was later sold to Roger Loyer who was a French race driver come garage operator, and was one of the greatest French motorcyclists of the 1930s and 1940s. One of his businesses was called "Sport Service" located in Levallois in France which had become fashionable among members of 'tout Paris'.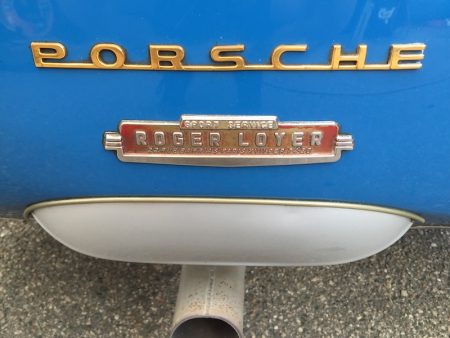 Loyer used the car to promote his service business but also raced it at events like the Montlhery Coupe d'Automne in 1956.