Another Porsche 550 spyder to make it to the shores of the US was 550-0029 which was completed on the 23rd of March 1955. The white spyder with red darts was ordered by Dr Troy McHenry an orthopaedic surgeon on the west coast. On 18th June, McHenry's first race was at Hansen Dam in Los Angeles. He attended many races throughout the 1955 and 1956 season usually finishing in 3rd or 4th position.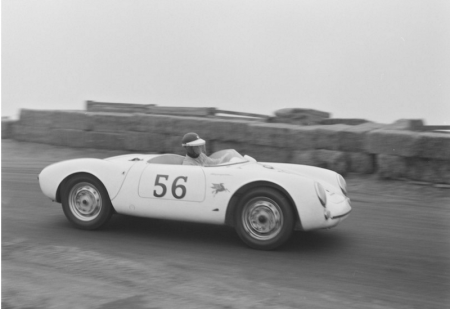 After the accident which claimed the life of James Dean, McHenry was offered front and rear suspension parts from the wreck of 550-0055 from Dr William Eschrich who had purchased some of the remains. In October 1956 with the parts fitted, McHenry entered a number of races at Pomona. In the third race he lost control on lap one due to steering issues and crashed into a tree killing him instantly.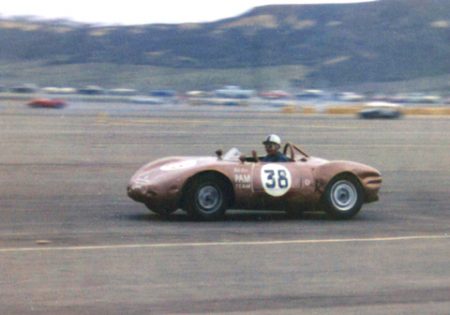 In the late 1950s, the car was bought and repaired by Scooter Patrick with what looks like a nose from an RSK. The car was then known as the Adam Mitchell Special racing from Palm Springs to Colorado and throughout California. Scooter raced the spyder until the end of the 1961 season.