550-0024 was completed on the 22nd February 1955 and like many of the early customer spyders was delivered to east coast dealer Hoffman. Starting out as a white 550 with red interior and engine number 90011, it was bought by veteran racer Frederick Procter who had previously owned and raced Glockler #3 and a 356 Super before racing a Maserati. The desire to own a new sports car out of Germany was too much of a temptation and raced it for the first time around the Cumberland track in May 1955 finishing 7th. Over the next few months he mastered the agile machine finishing 2nd in many races.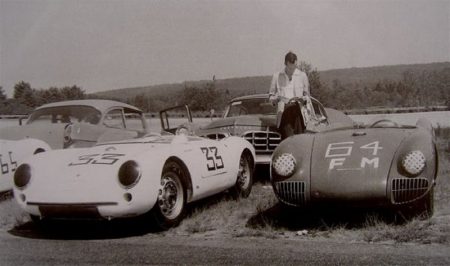 By the beginning of the 1956 season, Procter returned to racing his Maserati A6GCS and according to the Carrera Book, he sold the spyder to racing friend Robert Fergus who raced it at local tracks and at the Nassau Speed week in both 1956 and 1957. At the end of his racing career, he sold 550-0024 to Joseph Trotter who continued to race the spyder until 1961.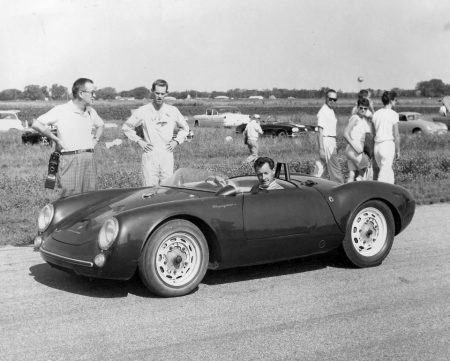 Other documentation I have says it was owned by Max Goldman, Lloyd Barton and Frank Rand before it was bought by a Doctor Skaar, where it was painted black. This same car was driven by Tom Countryman. Further research is needed for this spyder.